Ben Wang reported on November 12 that the trend has been repeated, but some single products can never be outdated. Today, Xiao Bian lists the 10 pairs of classic shoes for you, from sneakers to fur slippers to conquering the perfect wedding shoes for many goddesses. It is created with high-value and practical shoes. Perfect clothing for autumn and winter.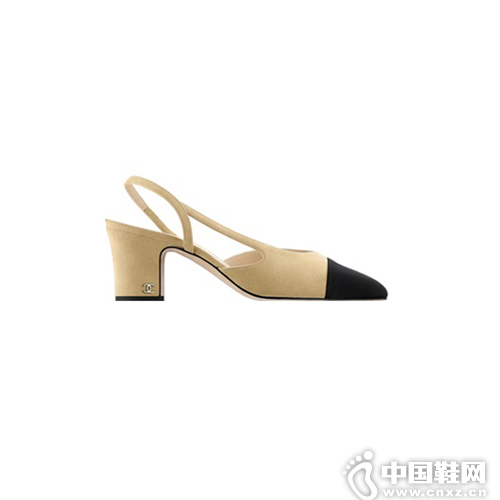 Chanel Sling Back Price: 5,500 CNY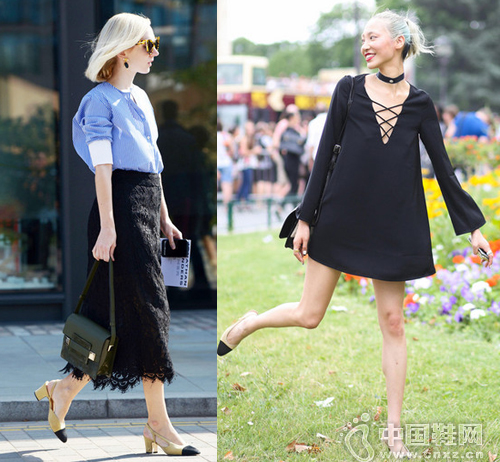 In this season's fashion week, we can still see the white Stan Smiths shoes, but the exposure is far less than a two-color high heels, it is from the Sling Back of Chanel. In 1957, the first Sling Back bicolor shoe was introduced. After 60 years, Karl Lagerfeld re-interpreted this pair of prestigious two-tone shoes in the autumn/winter 2015 high-end clothing line. The Sling Back still reflects Gabrielle Chanel's "From morning to night, go hand in hand." It can be worn at work or at a cocktail party.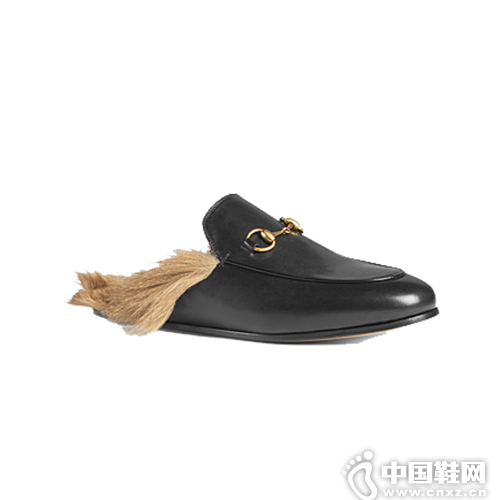 Gucci Horsebit Slide Price: 6,300 CNY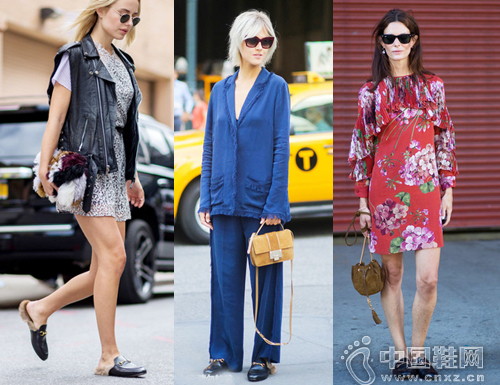 Comfort is becoming more and more important in the fashion circle. Matou on the T stage has also begun to take off high hates, slippers become the new darling of the moment. After the designer's skillful hand, the original leather slippers that only make the home dress up actually have some tall taste. Gucci launched in the 15 years of the leather sandals are eye-catching, classic horseshoe buckle and the addition of luxury fur, more fashionable than high-heeled shoes. This shoe has become the favorite of many celebrities in the circle.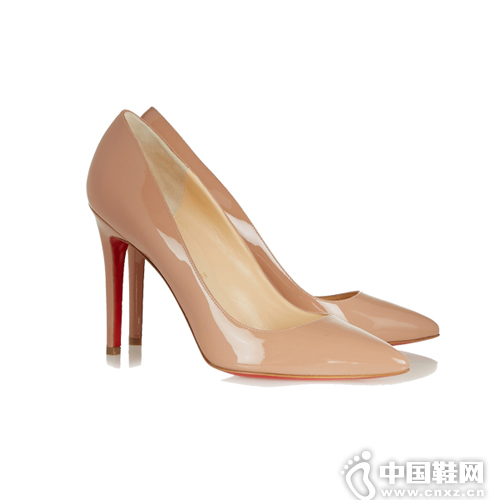 Christian Louboutin Pigalle Pumps Price: 4,300 CNY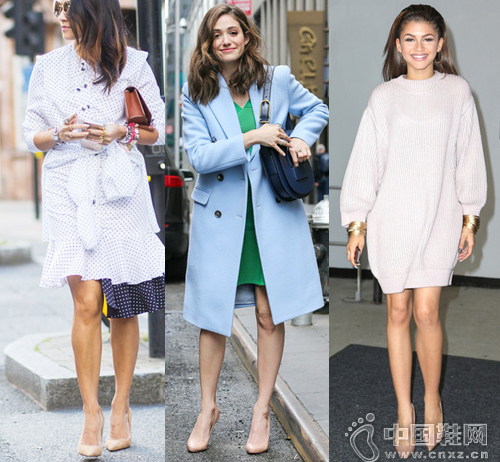 When it comes to red shoes, each girl is almost full of longing. Whether it is a fashion boutique shoe or star red carpet map, we can see it. Among the many CL shoes, Pigalle was born in 2004 as the most popular classic. Pigalle is Paris's famous red light district, where nightclubs and bars sing all night. In the name of Pigalle also metaphor about the sexy and dangerous of this high heel.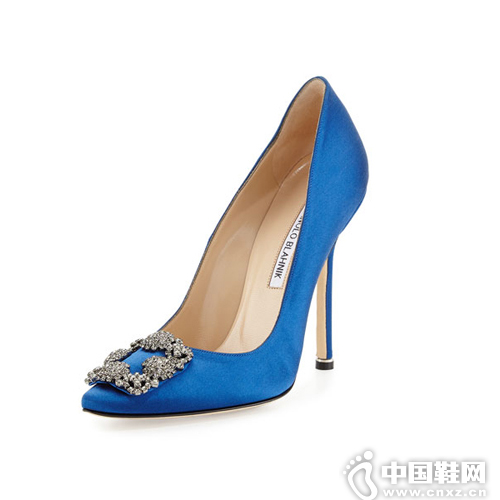 Manolo Blahnik Hangisi Pumps Reference price: 6,200 CNY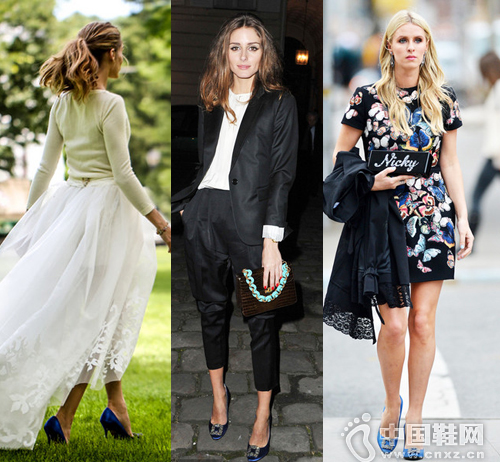 The world-famous "Sex and the City" reminds people of four fashion women and a shoe brand - Manolo Blahnik (some say it is the fifth character of the play), Mr. Big holds this blue Hangisi Pumps is even more impressive to Carrie's bridge section. Manolo Blahnik has been hailed as an aristocrat in high heels. Elegant and chic design, soft lines and satin uppers, and a variety of crystal gem feather ornaments ... always make every woman excited.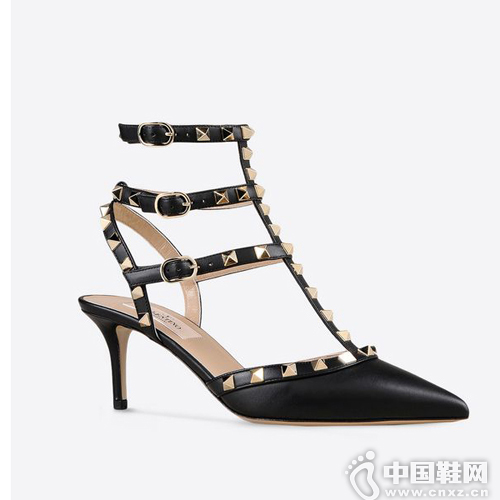 Valentino Rockstud Pump Price: 7,700 CNYY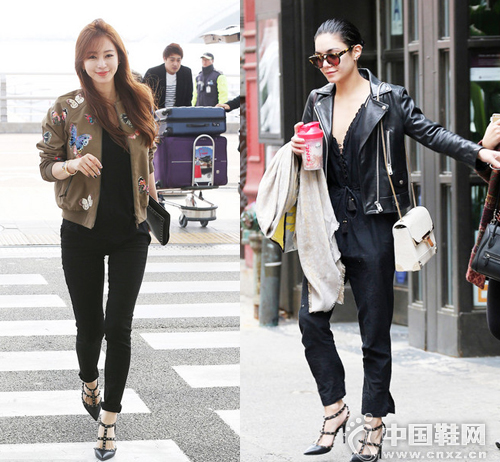 Rivets are a term that can awaken the passion of Valentino enthusiasts around the world. Who would have thought that this small thing would cause such a big sensation?! Adding powerful rivet elements to romantic strappy shoes, two completely different things were organically put together, and the strong contrast created the Rockstud series. Success, reinjecting fresh blood into this classic brand.
Celine Slip On Sneake Reference Price: 7,400 CNY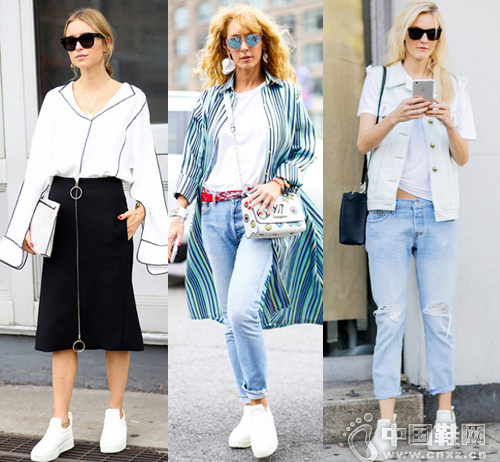 People's requirements for shoes are getting higher and higher; in addition to the appearance of good looks, the comfort of the shoe itself and the ease of wearing and undressing are the key considerations. Celine's Slip On Sneaker is undoubtedly the most beautiful exist. The design of a pedal saves the trouble of tying shoelaces every time you go out, and the simple shape is easy to match. The name of the lazy shoe is none other than him.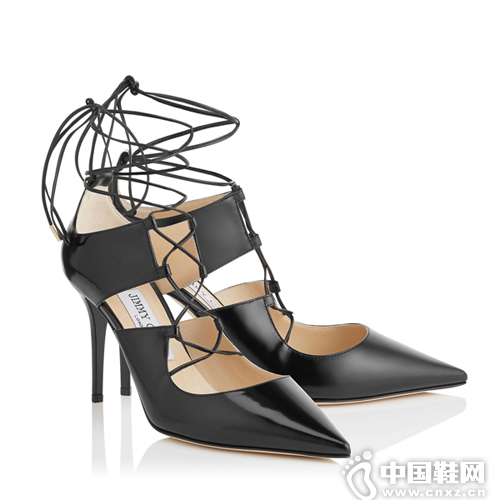 Jimmy Choo Hoops 85 Reference price: 6,760 CNY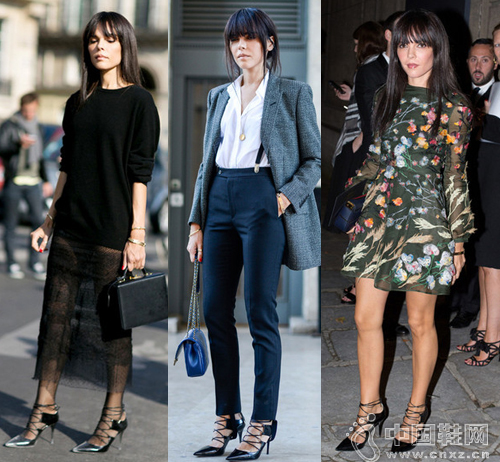 Just flipping Instagram, Pinterest, we can all find a variety of strap shoes. Whether it is high-heeled shoes or booties, plus the elements of the bandages, everything becomes beautiful. Your heart is inevitably embarrassing, so how difficult to wear shoes and how can I control mortals? The blogger Evangelie Smyrniotaki is proved with strength, a pair of strappy high heels can make you full of Qi field, spike passers-by A and C.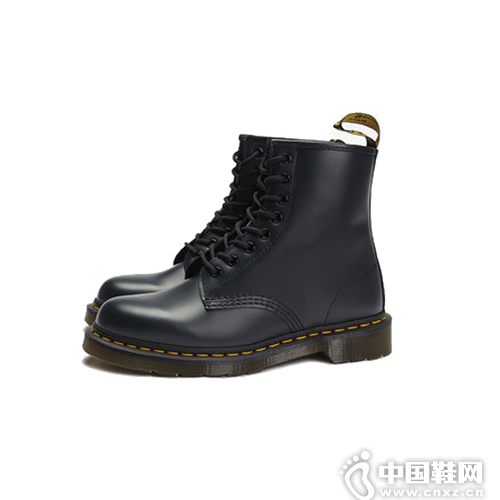 Dr. Martens 1460 Boot Reference Price: 1,399 CNY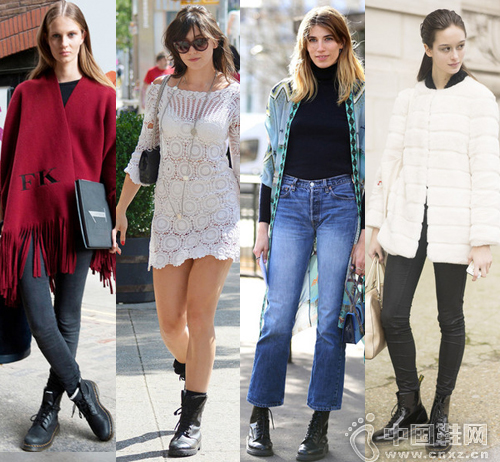 We often say that more and more ankle boots, we seem to have forgotten the existence of such a classic neutral Martin boots. Today, with a classic look and trend-setting design, it has once again become a street fashion vane and a must-have for many fashion lovers. Martin's boots prototype appeared in the 1940s, and in 1960 produced the world's first pair of real 8-hole Martin boots, later it was called 1460, neat yellow line at the sole is its most prominent sign.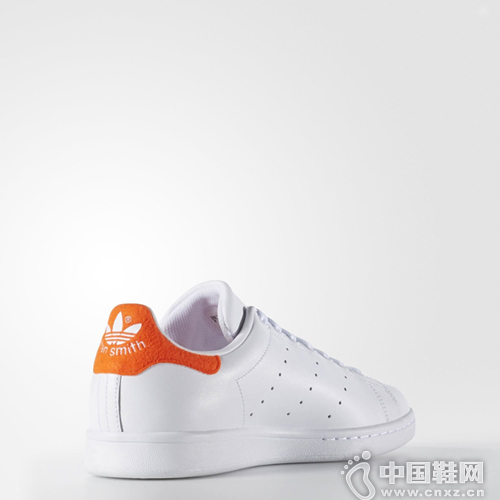 Adidas Originals Stan Smith Reference prices: 510 CNY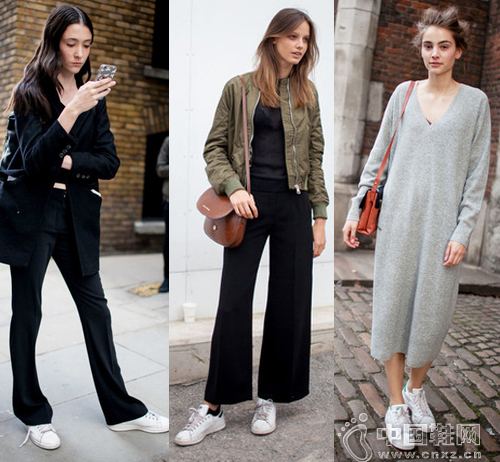 Although the trend has changed, the love of fashion circles for Stan Smith has not diminished. In 1973, tennis legend Stan Smith and adidas Originals teamed up to create Stan Smith, the first pair of signature shoes in history. Stan Smith created an insurmountable trend legend for Sneaker. It is still Adidas' single product with the best sales volume and has become a popular "shoe tyrant". The classic drilling design and simple appearance can capture you at a glance, and even Yohji Yamamoto, Kawakubo Ling, and Ma Ying-ge are all fans of it.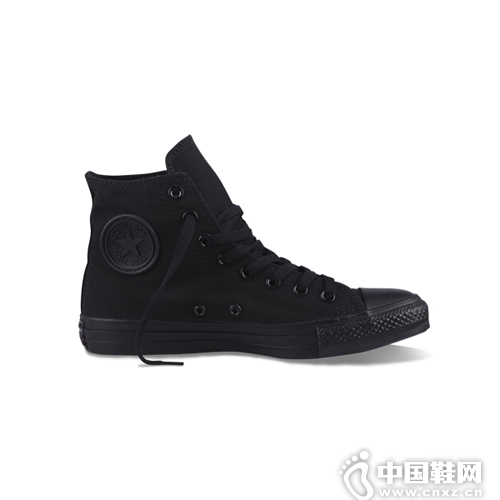 Converse Chuck Taylors All Stars Reference price: 370 CNY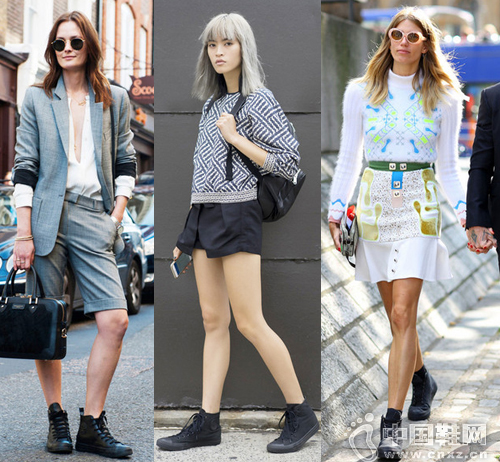 Chuck Taylor All Star has become a part of American culture in the United States, as well as in the USA. So far, the Chuck Taylor All Star series has sold more than 1 billion pairs of astronomical figures. Its mainstream sports shoes have appeared many times in street photography, and once it was Kristen Stewart's red carpet.
More exciting content, welcome to scan the QR code below to pay attention to the official WeChat!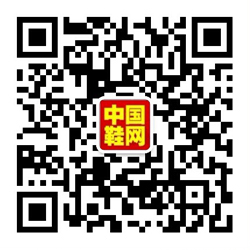 ·Summer came to this pair of sandals fire all the way female stars are
·Spring and summer shoes fashion shoe necessary color
Can't you know what to wear in canvas shoes except for Converse?
Erika Jayne appeared in New York in New York
·Corthay Fashion Men's Wear One Week
·The two spokespersons of CONVERSE will perform with CHUCK 70
No longer wear sports shoes, we are old
·Pearl shoes open and catch the eyes every second
·Who said that the white shoes were out of date? Yang Mi, baby, and Wang Zuxian
· Look at what shoes Adrianne Ho recently wore
Hay tarps and covers are a cost effective alternative to permanent structures. By covering hay you can reduce hay loss to weather related damage, minimize bacteria growth, and retain nutritional value. We manufacture environmental polyolefin fabric which is a polypropylene based fabric coated with a special polyolefin coating make it environmental friendly, PVC free and no Plasticizer and Chlorine. 40% less weight than PVC. Excellent waterproof , mildew and acid resistant. Works under low temperature and will not crack like PVC.
Haystack Cover fabric,Farm Covers fabric,Waterproof Straw Covers fabric,Hay Straw Covers fabric
Jiangsu Naisi New Material Technology Ltd. , https://www.igreentarps.com