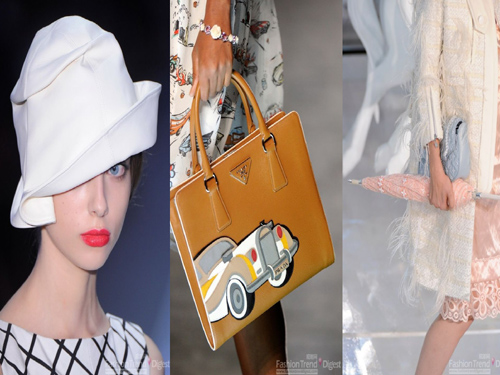 The 12th Spring-Summer Fashion Week has just come to an end. From New York, London, Milan to Paris, a panoramic overview once again proves that the words "rejuvenation and prosperity" we mentioned earlier can also apply to this fashion week because The bright and dazzling trend is underway. Here we quickly extract trends that are very informative for the next season.
Key trends 1. The sporting winds may be affected by the 2012 London Olympics. Sports winds swept the show. The manifestations are various: Or as Alexander Wang's motorized off-road girl image, combined with sports mesh fabrics and functional small details on a single product, such as this sporty white mesh backpack and hat, and emphasizing any layered Multi-layered wear. Or, as in Unique and christopher Kane, a full British style was added to the bland style of sports, such as sporty sandals and satchels, decorated with gold-platinum prints and jewels, giving a fresh sense of luxury; or For example, Marc Jacobs combines the structural and shading caps of campus winds and sports winds, combining a variety of popular bright colors and interesting prints, everything is cool and innovative. Whether it is an elegant style with sports fabrics, in the contrast of the beauty of luxury sports interpretation; or soft and elegant sports style to a super sports style neutral mixed style, there is no doubt that sports style is the next season to determine the trend, The sportswear accessories will also be the next season's most popular single product.
Key trends Second, retro style Since the 1970s and 1960s was a very commercial and secure trend, the trend of the two eras on the show floor of the season was still proven again. At the same time, fashion inspiration continues to move forward, and in the 20th, 30th, and 50th it was once again the source of new inspiration for designers' collective nostalgia. Whether it is the 1950s cuff bell hat that Christian Dior pays tribute to its brand's New Look style, or Karen walker's 70's profile encounter with a 30's retro affection scarf; or Marc Jacobs and Prada pay tribute to the 50s respectively. The pointed shoes and vintage car print bags; or Gucci's 1920s luxury evening bag, Tommy Hilfiger with a simple contour combined with bright hit color to the 60's showing a beautiful respect of the clutch. In short, 70, 60, 30, 20, each era has its own unique charm of the United States, and 2012 spring and summer is destined to be staged through a gorgeous retro drama.
Key trends 3. Colourfulness When the simple outline is always full of colors, this is the truth that has been proven countless times. As we said at the beginning, bright and dazzling trends are going on high-profile, and color is the most direct form of expression: one by one, returning to the original color, and brilliant to the extreme - from coconut green to fluorescent yellow to cobalt blue to scarlet, so that People think of the most primitive abstract painting. Or with the same color blocks, that bright cobalt blue also gives a rich style between the arms. Or a hit color match, such as cobalt blue and bright orange, saturated colors continue the wind of the previous season. The high-profile mix-and-match colors challenge our visual limits. We can also make a slight change to the color palettes, and the styles can be varied. Or, the combination of bright colors and blacks has a modernistic decorative taste.
The key trend of the fourth, the soft fog color and the bright colors of the season is a new color system that evolved from the soft sweet mist color, this may be another development direction of the next season's spring and summer colors. Girlish sweet colors seem to be atomized, ranging from ice blue, nude beige to washed powder to lilac violet, which is a new attempt outside of rich colors. From shoes to bags to umbrellas, the secret is a mix of soft pink pieces, combined with a slightly glossy fabric or feminine lace, etc.; the soft colors make this spring soft and almost melt, this will be the spring of 2012. A little fresh outside the summer high-profile.
Resins with a transparent and transparent resin are still the hearts of designers when they design accessories. They have gone abroad to collect a wide range of synthetic resins that are key raw materials for next summer accessories. From clean and transparent earrings to transparent wedges combined with soft lilac violet, or a brightly coloured resin heel combined with neutral nudity, the next season's resin will be popular in the accessories field and brought to us. Different surprises.
Women Jacket,Women'S Outerwear,Womens Fashion Jacket,Winter Women Jacket
Wedding Dresses,Evening Dresses Co., Ltd. , http://www.chweddingdress.com